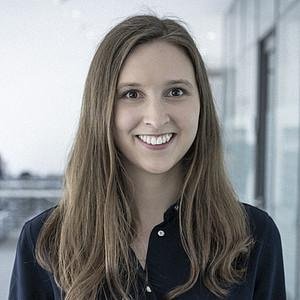 Annika Kroos, M.Sc.
Research Assistant and Doctoral Candidate
(WIWI) Room 010
Innstraße 27
94032 Passau
Phone: +49 851 509-2424
Email: Annika Kroos
General office hours: By appointment only (please contact me via email)

Research Project Participation
unIT-e2-Project
Education
Management and Entrepreneurship Studies with focus on management and marketing at the Leuphana University, Lüneburg
Professional Experience
Publications
Kroos, A., Zimmermann, J., & Schumann, J.H. (2023). Avatars Rising – A Literature Review on Avatars in Marketing. 8th Conference of the Bavarian Service Research Cluster, Passau, Germany, 20.07.2023-21.07.2023.
Zimmermann, J., Kroos, A., & Schumann, J.H. (2022). "Real or fake?!" – Consumers' avatar self-representation in new computer-mediated environments. 7th Conference of the Bavarian Service Research Cluster, Augsburg, Germany, 11.11.2022. (online)