Prof. Dr. Jan H. Schumann is the holder of the Chair of Marketing and Innovation since 2012. His main research interests cover topics in the areas of online marketing, management of customer relations and service pricing.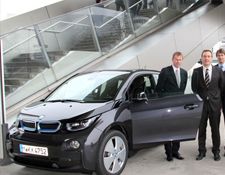 We carry out research projects in cooperation with firms as well as national and international research partners. Our research focuses on topics with high management and scientific relevance.
06/2023 2nd Place Frontiers in Service Conference/Best Dissertation Award to Dr. Janina Garbas

05/2023 2nd Place EMAC/Enginius Doctoral Dissertation Competition awarded to Dr. Janina Garbas

06/2020 Journal of Service Research Best Reviewer Award 2019

07/2019 Emerging Service Scholar Award der AMA SERVSIG
awarded to Prof. Dr. Schumann during the Frontiers in Service-Conference, Singapore
07/2019 Journal of Service Research "Best Article" Award Finalist
Office
Natalie Fesl
Tel.: +49 851 509-2421
Fax: +49 851 509-2422
E-Mail: sekretariat.schumann@uni-passau.de
Office hours
Mon. 13:00 – 15:00 pm.
Tue. 09:00 – 11:00 am.
Wed. 13:00 – 15:00 pm.
Thr. 09:00 – 11:00 am.