The 'Honours Degree' in Entrepreneurship offers the unique opportunity to develop your (business) idea with a focus on digitalisation, interculturality or sustainability. Our interdisciplinary team of experienced practitioners and faculty will guide you through the development and validation of your business model & prototype(s).
Playing the video will send your IP address to an external server.
Can you imagine turning your (business) idea into reality and working on solutions with a major social, environmental and/or economic impact?
Then apply for the 'Honours Degree' in Entrepreneurship. We encourage every student and student team with a (business) idea that they would like to pursue to do so. The problem you want to address can be as diverse as "health", "bee keeping" and "high product returns in online-shopping".
The programme has an interdisciplinary character and enables you to develop legal, psychological, economic, social, sustainable, intercultural and IT skills through project-based workshops. This approach allows your startup to progress more quickly as technological and legal questions like, e.g. data protection or data security of immaterial goods are taken into account from the beginning. The programme brings together students from all faculties, which will create synergies and promote effective learning.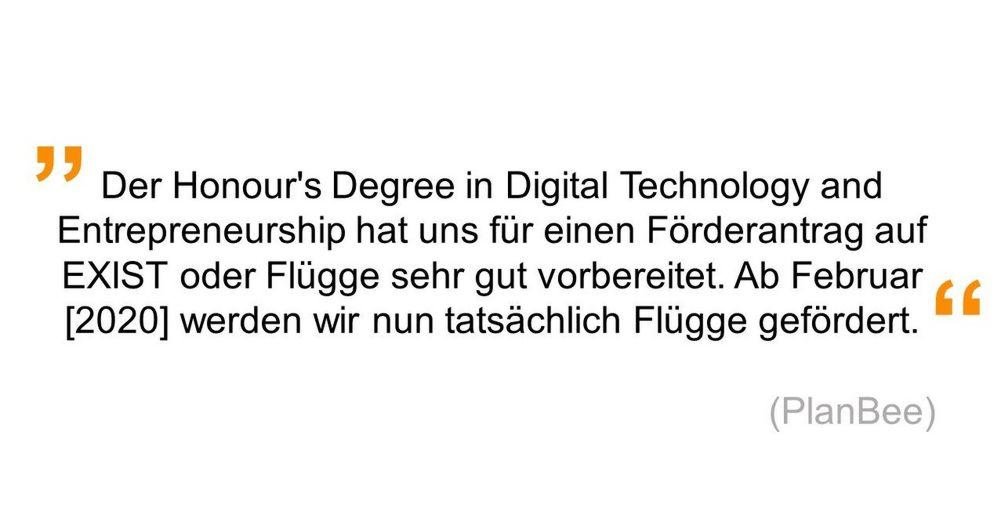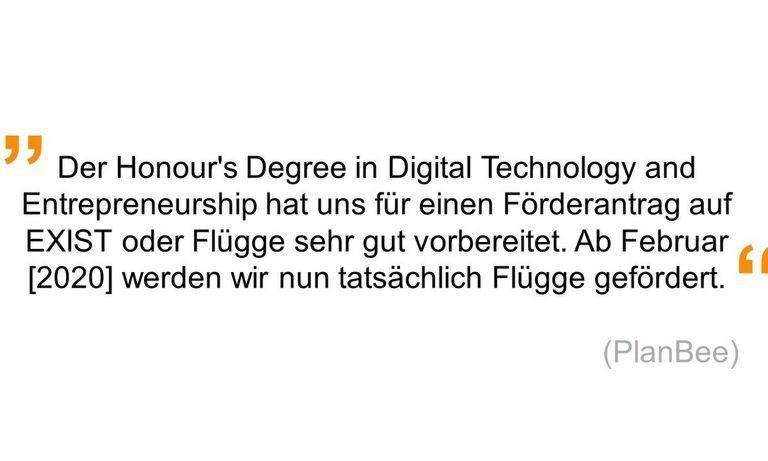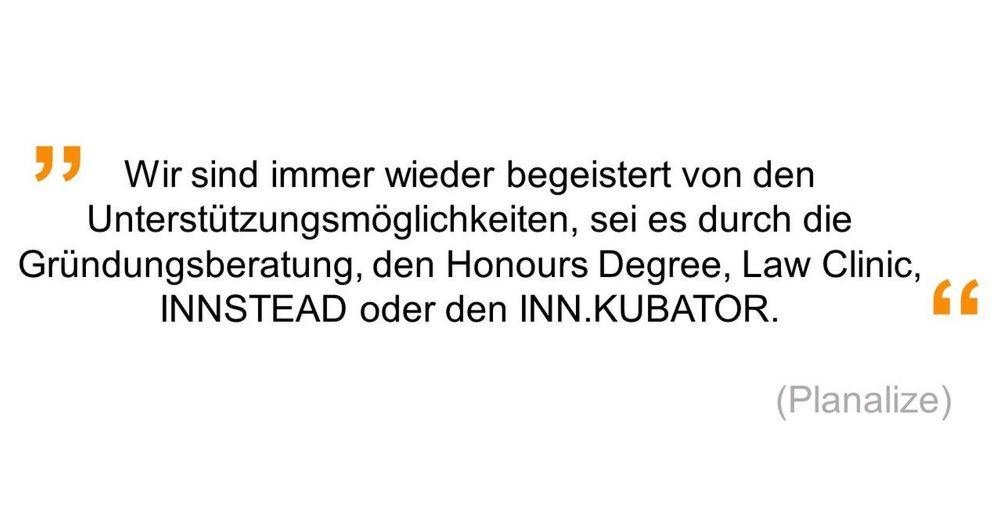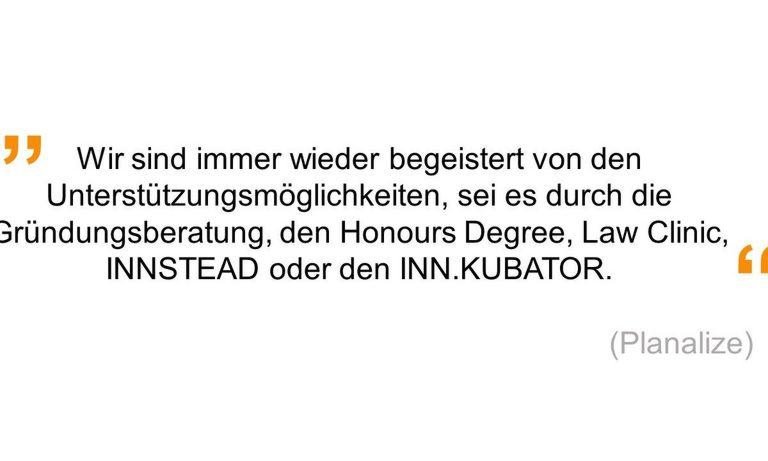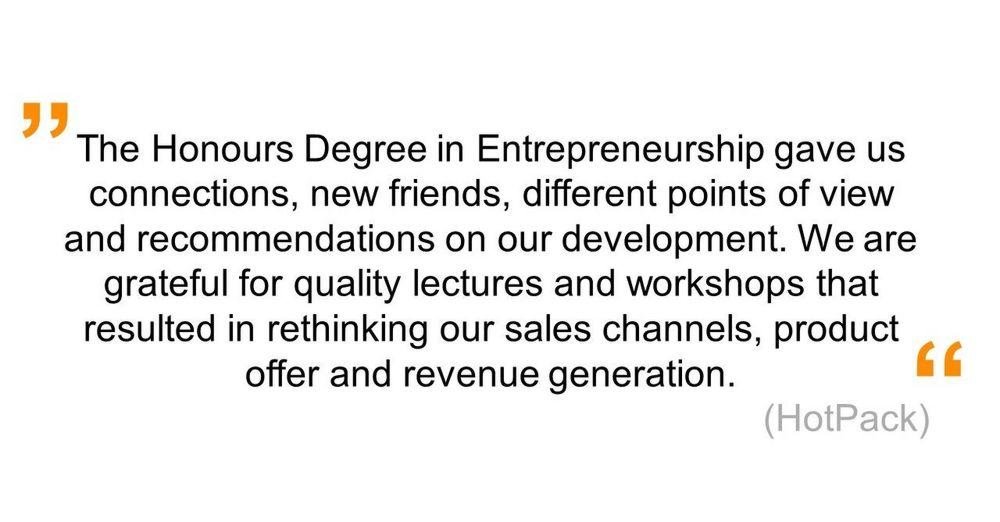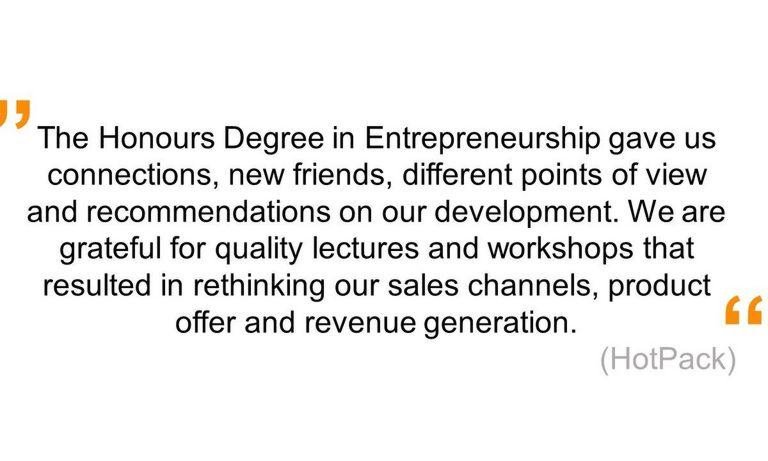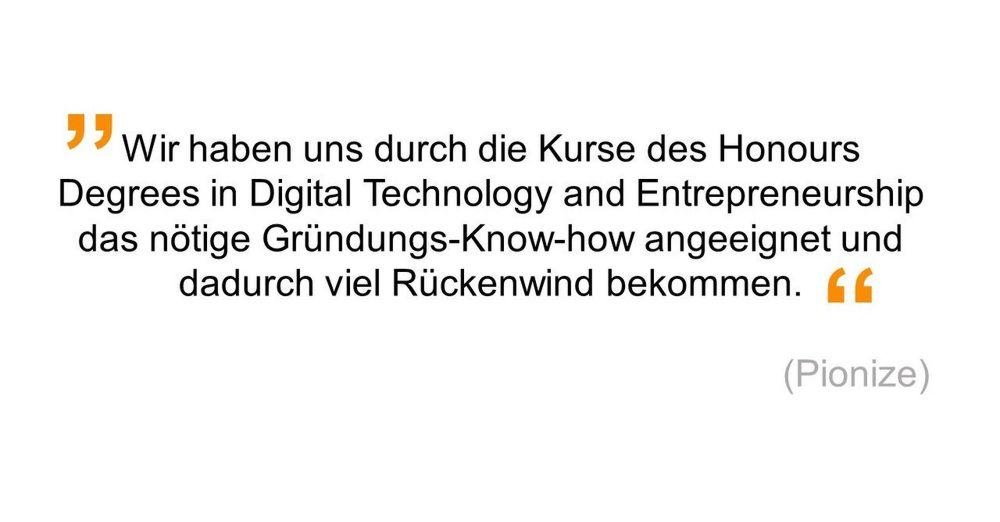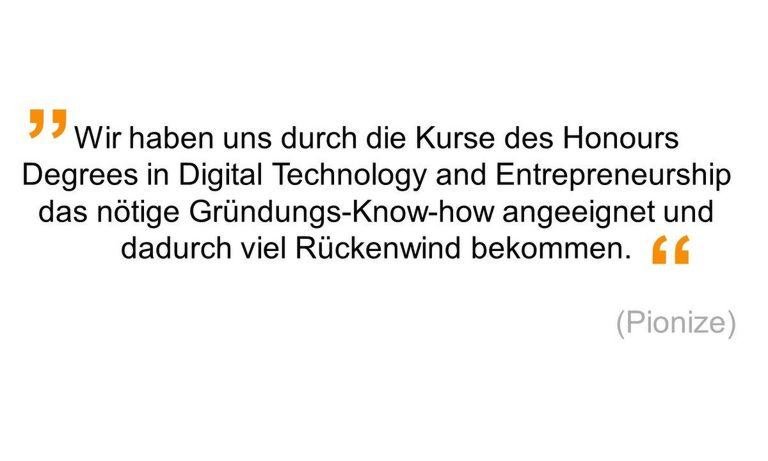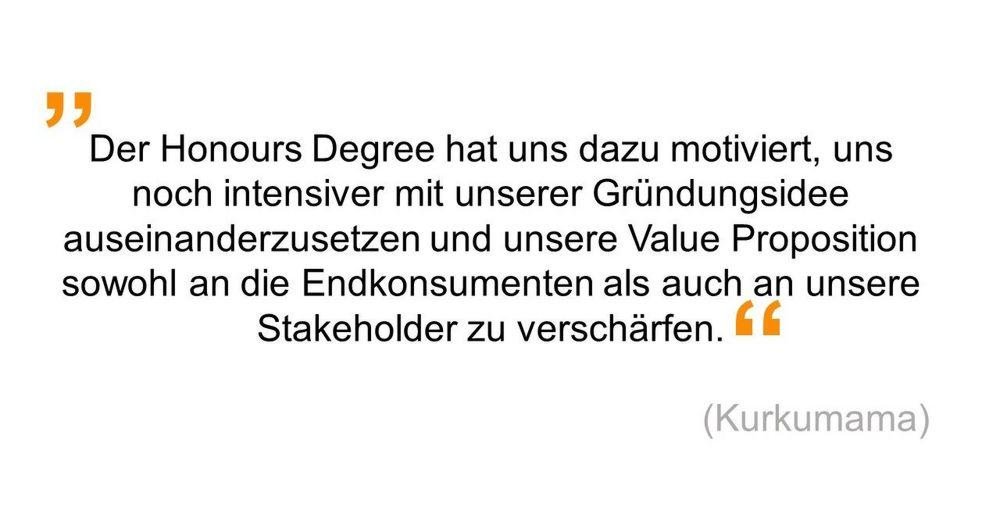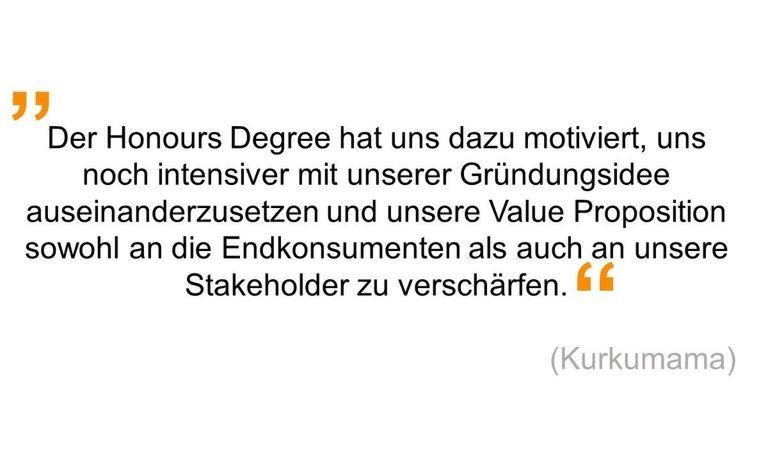 The expansion of the existing Digital Technology and Entrepreneurship (DTE) structures in sustainability and interculturality of the 'Honours Degree' is kindly supported by the "German Federal Ministry for Economic Affairs and Climate Action" as part of the programme EXIST-potentials.