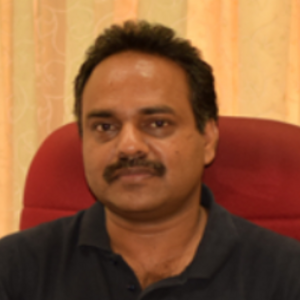 Saji K. Mathew, PhD
Title of the lecture: "Data Mining and Data Warehousing"
Time: Summer semester, 2022
Academic Background
Post Doctoral Research, Risks in Offshore Outsourcing (2008). Goizueta Business School, Emory University, Atlanta (USA) with Fulbright Senior Research Fellowship
PhD, Information Technology & Management (2005). Indian Institute of Information Technology and Management (IIITM), Gwalior
BTech, Applied Electronics and Instrumentation (1989). College of Engineering Trivandrum, University of Kerala

Date
Guest Lecturer & Topic of the Presentation
Place/Time
January 18, 2022
Prof. Georgios Petropoulos (MIT and Stanford University)
Title:

"Towards Efficient Information Sharing in Network Markets"

https://uni-passau.zoom.us/j/97481815185?pwd=dERabzM2MWJLbjhuMmcwL0lpUXRIUT09
Meeting-ID: 974 8181 5185
Code: 809559

16.00 Uhr s.t. in ZOOM

Mach 24, 2022

Professor Daniel Gamache (Associate Professor at the Department of Management at Terry College of Business, University of Georgia)
Title:"SHIFTING PERSPECTIVES: HOW CEO JOB DEMANDS SHAPE THE RELATIONSHIP BETWEEN CEO GENDER AND ACQUISITION ACTIVITY" - Zoom-Seminar University of Passau with Professor Daniel Gamache (Terry College of Business, University of Georgia)

Thursday, Mach 24, 2022, 3pm to 7.30pm (Passau time/CET)

May 1 - 30, 2022
Dr. Manuel Schubert, Managing Director, ASBAR & BEHAVIA
Title:"Verhaltensökonomik und die sieben Todsünden"
N.N.
April 21 - 23, 2022
July 8 - 9, 2022
Johannes Lehner, FH Joanneum, Graz
Title: "Einführung in User Experience (UX) und UX-Management"
N.N.

June 8 - 9, 2022

Prof. Dr. Vaibhav Chawla, IIT Madras
Research Workshop: Morphological Analysis (MA) method for literature reviews
Research Talk: Experiencing Flow with a Chatbot: Examining Antecedents and Consequences




June 8th, WIWI R 301,
14:00 hrs. – 17:00 hrs

June 9th, WIWI R 301,
13:30 hrs. – 14:30 hrs

June 15 - 25, 2022

Prof. Saji K. Mathew, PhD, IIT Madras, India
Title: "Data Mining and Data Warehousing"
N.N.
Date
Guest Lecturer & Topic of the Presentation
Place/Time
December 3 - 18, 2021

Prof. Dr. Vijayalakshmi Venkataraman, IIT Madras, Indien
Lecture: "Sustainability and Positive Interventions"

via ZoomI
September 21-23, 2021
Prof. Dr. Jeffrey Reuer, University of Colorado, Boulder, USA
Title: "Navigating the Publication Process"
WIWI R 301
2021,09,21
10-12 h

September 8-16, 2021

Prof. Hemant K. Bhargava, PhD,

The Wharton School, University of Pennsylvania


Title: "

Platform Ecosystems: Co-Dependence, Scale, Design

"
2021-09-14
10-12 h
June 11, 2021
Prof. Jeff Hoopes, University of North Calolina, USA
Title: "Tax Boycotts"
via Zoom
May 2 - 30, 2021
Dr. Manuel Schubert, Managing Director, ASBAR & BEHAVIA
Title:"Verhaltensökonomik und die sieben Todsünden"
via Zoom
Mai 17 - 22, 2021

Prof. Saji K. Mathew, PhD, IIT Madras, India
Title: "Data Mining and Data Warehousing"
via Zoom
April - July, 2021
Prof. Dr. Johannes Jütting, OECD, France
Title:"Growth and Development"
via Zoom

April 8 - 10, 2021
April 15 - 16, 2021
Johannes Lehner, FH Joanneum, Graz
Title: "Einführung in User Experience (UX) und UX-Management"
via Zoom
January 1 - 15, 2021
Prof. Dr. Johannes Jütting, OECD, France
Title:"Growth, Inequality and Poverty"
via Zoom

How to reach our visiting scholars in Passau
Phone: +49 851 509 2487
Guest room: Room 120, Faculty building School of Business, Economics and Information Systems