Training and Technology for Sustainable Farming
Building on a completed project funded by the Federal Ministry of Education and Research (BMBF) entitled "IndORGANIC" (Grant # 031B0233) the Chair of Development Economics has started in 2021/2022 two new projects on sustainable farming: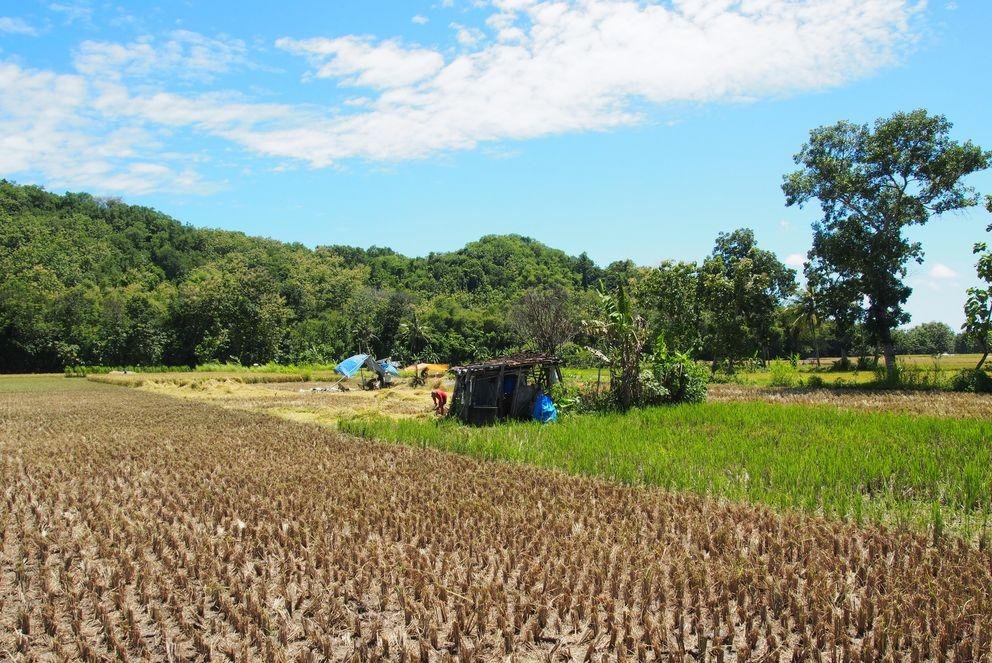 Learning about sustainable adoption of green agricultural technologies: Experimental evidence from training with organic farming practices and soil tests in Indonesia (DFG – German Research Foundation, Grant # 467441310)

A large-scale pilot experiment on low-cost soil-test kits to enhance sustainable farming among small holders in Indonesia (DBU – German Federal Environmental Foundation, Grant # 36088/01)

Research Team in Passau
Project Partners in Indonesia
IPB University: Universitas Atma Jaya Yogyakarta:

Sumaryadi Nurcahyaningtyas, M.Sc. Economics
Kristian Tamtomo, PhD
Learning about sustainable adoption of green agricultural technologies: Experimental evidence from training with organic farming practices and soil tests in Indonesia (DFG)
This project uses an experimental design to evaluate the longer-term impact of organic farming training in Indonesia, a country that struggles with land degradation and overuse of agricultural inputs but where policy makers and non-governmental organizations have also expressed strong interest to promote organic farming.
We build upon a previous research project that investigated the short-term impact of organic farming training. The project included a randomized control trial in which 1,200 smallholders in Indonesia were interviewed in 2018 and 2019 and 600 smallholders were invited to an organic farming training (a third wave of data collection is planned for 2021). In the proposed project, we will add a second training intervention for the 600 smallholders to deepen farmers' knowledge about organic farming practices and motivate them further to experiment with these practices. The training will be complemented by digital soil testing. A fourth wave of data collection will be implemented in this project, thereby creating unique panel data on sustainable farming.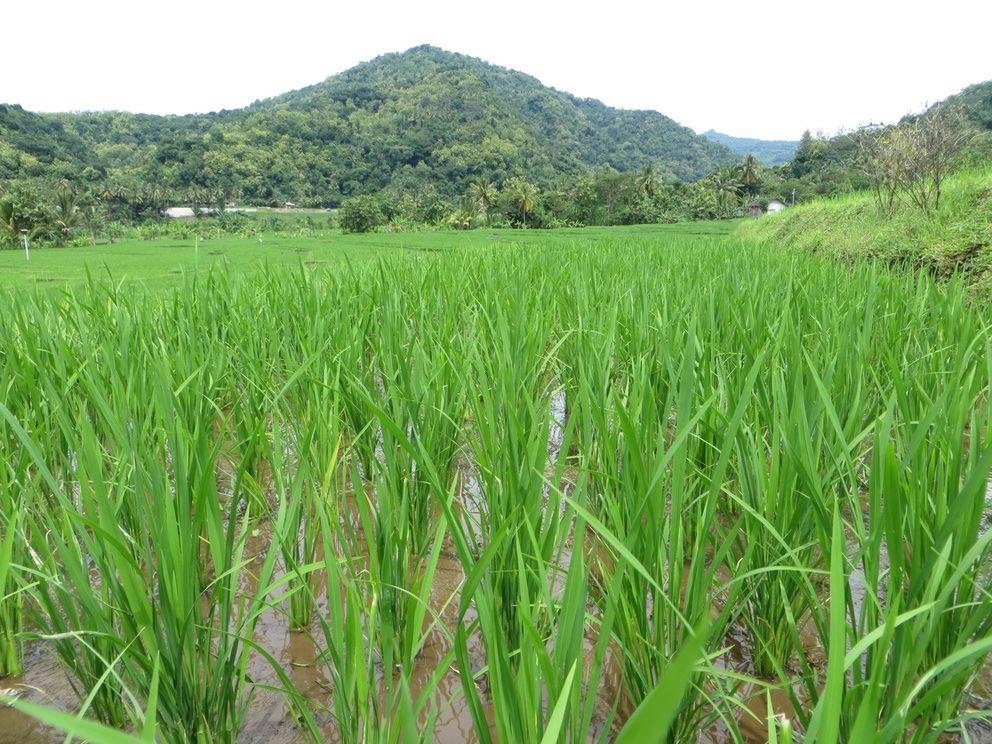 With this project, we aim to make several contributions.
First, only few studies have differentiated between initial and longer-term adoption. We aim to add to these few studies with an explicit focus on repeated interventions and longer-term adoption in contrast to just experimentation. Most existing studies evaluated the impact of agricultural extension only once a short time after the intervention took place. While short-term effects can be informative, understanding the true effect of information provision requires a better understanding of its longer-term consequences. Moreover, research is still scarce when it comes to the effect of repeated information provision. With our novel focus on longer-term adoption patterns, we cannot only identify late adopters, but also the response to repeated interventions.
Second, evidence on the causal effect of adopting organic farming remains limited, in particular in developing and emerging countries. Many existing studies do not control for possible selection bias. Yet, if more talented, richer or more motivated farmers tend to self-select into organic farming, a comparison between organic and conventional farmers is misleading. In contrast to many previous studies that were concerned with organic farming, the randomized design in this project allows to analyze the causal effect with respect to adoption and the implied welfare effects.
Third, the project is designed to contribute to the growing literature on the potential of low-cost digital technologies to provide individualized farm-relevant information to smallholders in developing and emerging countries. In this project, training is combined with soil tests based on a low-cost digital App. Customized soil information could be particularly relevant for sustainable farming methods as these are typically more knowledge intensive.
See also: DFG, Digital Research Magazine.
A large-scale pilot experiment on low-cost soil-test kits to enhance sustainable farming among small holders in Indonesia (DBU)
Although the intensive use of fertilisers and pesticides has contributed to an unprecedented reduction in poverty worldwide, it is also associated with negative impacts on soils, water resources, human health and biodiversity. Globally, about one third of all soils are moderately to severely damaged and no longer resilient to the increasing climate change. Meanwhile, the scientific community has developed sustainable organic farming methods that still promise high yields; the latter is important in order not to jeopardise the successes of poverty reduction and to provide the necessary incentives for farmers to adopt these methods. So far, however, only a fraction of agricultural land worldwide is cultivated sustainably and with long-term soil health in mind. Therefore, in addition to increased environmental awareness, the use of modern technologies is also required.
Farming technologies must be adapted in a way that they can also be used in developing and emerging countries, where most of the agriculture takes place on small, low-tech farms with little financial resources and little training. One promising technology in this regard is simple and inexpensive soil testing based on digital technology, which is suitable for optimising the use of organic fertilisers on the one hand and improving the quality of soils and groundwater on the other hand.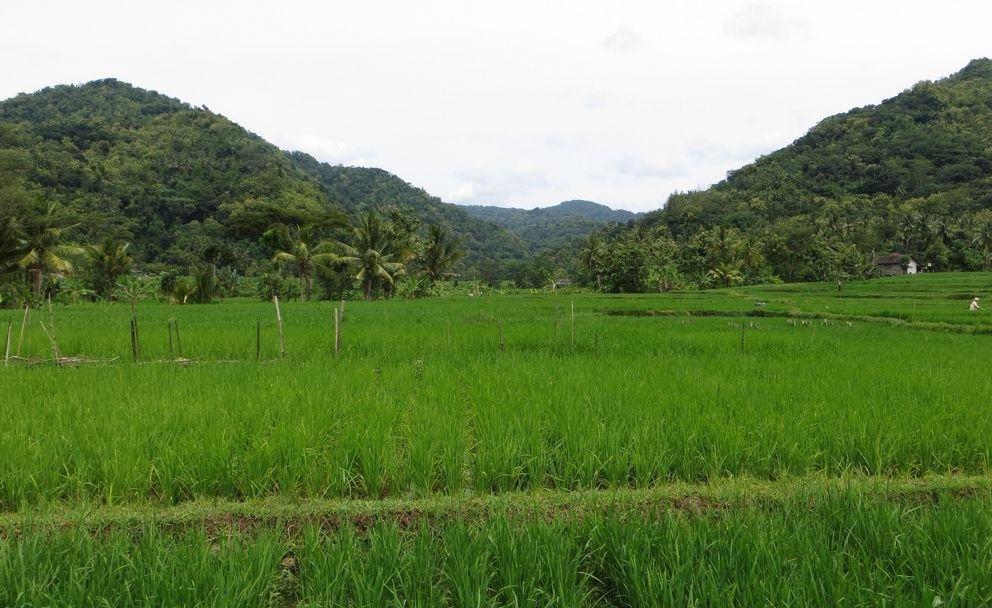 The aim of this project is to investigate how such soil tests can be introduced in rural areas to make a significant contribution to improving soils, preventing erosion and protecting groundwater in Indonesia. According to estimates, 107 million hectares of land in Indonesia are currently affected by acidification, caused, among other things, by decades of massive over-fertilisation with ammonium-based fertilisers, mostly urea. This particularly affects the research region of this project, the island of Java with about 140 million inhabitants. The continuous intensive and often unbalanced use of chemical fertilisers has also greatly reduced soil organic matter.
The present project will test the potential of simple, low-cost soil tests in a large randomised field experiment. About 1,200 farmers from 60 villages will participate in the experiment to generate robust, causal results on the effectiveness of this technology under real-life conditions. The soil tests will be combined with hands-on training on sustainable soil quality management. The training of the farmers as well as the technical-logistical support is provided by the renowned NGOs Alliansi Organis Indonesia (AOI) and Tani Organik Merapi (TOM), which are well established in the project region. Our approach is easily replicable and could also act as an incentive in other parts of the world, especially in other developing and emerging countries, to reduce the use of environmentally harmful fertiliser or to combat over-fertilisation without reducing the productivity of the farms. In that way, environmental protection and poverty reduction can be achieved at the same time.
The target group for the results of the project are local political decision-makers and international cooperation organisations, including the German Society for International Cooperation (GIZ) and the German Federal Ministry for Economic Cooperation and Development (BMZ).
See also: DBU, Digital Research Magazine.
Related publications (IndORGANIC)
Academic papers
Fritz, M., Grimm, M., Keilbart, P., Laksmana, D.D., Luck, N., Padmanabhan, M., Subandi, N. & Tamtomo, K. (2021). Turning Indonesia Organic: Insights from Transdisciplinary Research on the Challenges of a Societal Transformation. Sustainability, 13, 23. https://doi.org/10.3390/su132313011.
Grimm, M. & Luck, N. (2020). Can training enhance adoption, knowledge and perception of organic farming practices? Evidence from a randomized experiment in Indonesia. IZA Discussion Paper No. 13400, IZA Bonn.

Policy Briefs
Fritz, M., Grimm, M. & Luck, N. (2020). Information Sharing Within Social Networks: Lessons from an organic farming training. IndORGANIC Policy Brief, University of Passau.
Grimm, M., Luck, N. & Steinhübel, F. (2019). Do Indonesian Consumers Value Organic Rice? - Evidence from an Incentive-Compatible Willingness-to-Pay Experiment. IndORGANIC Policy Brief, University of Passau.