Experimental Evidence from the Bagré Growth Pole Project in Burkina Faso
Matching or Cash Grants: What is more effective?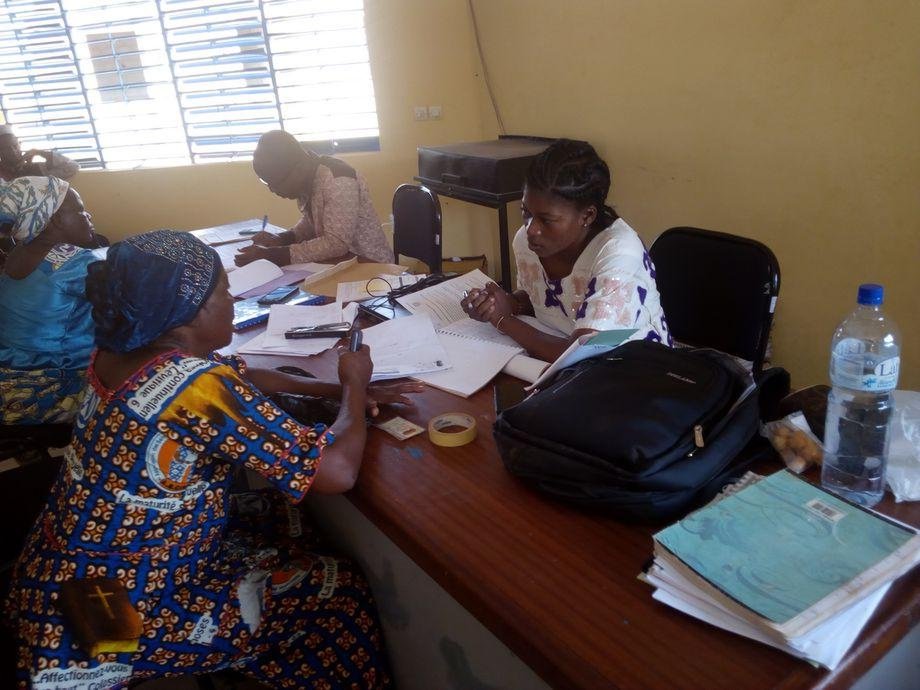 In Burkina Faso, a key pressing challenge for politicians and policy makers is to find effective ways that create productive jobs for the youth. A research team of the University of Passau and the World Bank evaluates two private sector-based interventions - matching and cash grants - implemented within the Bagré Growth Pole Project of the Burkenese Government.
Context
As in most Sub-Saharan African countries, the population and especially the workforce is rapidly growing in Burkina Faso. With a population of 19 million in 2017, Burkina Faso is expected to reach 43 million by 2050 (UN, 2017). The share of the youth population, the tranche below the age of 25, will only slightly decline to 54 percent from 66 percent in 2015. Although the labor force participation rate is high (89.8 percent) and unemployment almost non-existent (0.6 percent), about 70 percent of Burkinabè live in rural areas and work in low-productive agricultural activities (Weber, 2017). A key pressing challenge for politicians and policy makers is to find effective interventions that create productive jobs for the youth.
The World Bank has been supporting the Government of Burkina Faso to develop a Growth Pole through the operationalization of the Bagré Growth Pole Project since 2011. The project intends to enhance critical soft and hard investments to provide the conditions for private investment and job creation. It is also supposed to generate significant spillover effects to the entire region. The primary target are agricultural/agribusiness value chains, including production and processing as well as businesses that provide inputs and services to these value chains. For this purpose, a matching grants scheme has financially supported newly set up and existing micro, small and medium enterprises (MSMEs) since 2012. The matching grants scheme aims to help MSMEs to access capacity building services to improve their productivity and enhance their labor demand. For comparison, a cash grants program is newly introduced in parallel. The main difference between cash and matching grant is that the use of the former is not limited to capacity building only, but it can be used for a broad range of needs of the firm including purchase of equipment and inventories.
Impact Evaluation Design
This research project seeks to provide rigorous evidence on the impacts of two private sector-based interventions - matching and cash grants - on the performance and ultimately employment of agricultural and non-agricultural firms. These interventions provide alternative support mechanisms for job creation by micro, small and medium-sized enterprises (MSMEs) located in a special agri-business development zone in rural Burkina Faso. The study will make use of a randomized controlled trial (RCT). Applicants will be informed early in the application process that due to a limited program budget a public lottery will be used to decide who gets a matching grant, a cash grant or nothing. The RCT will start off with a business plan competition to shortlist 1,200 firms located in nine municipalities within the project area. Then, three groups of 400 firms each will be assigned to receive either a matching grant, a cash grant or nothing (the control group). Each treated firm will receive a grant amount of up to US$ 8,000. The actual grant amount will be determined from the business plan of each firm, so the amount will vary across firms, but the randomization will be performed within tranches of the requested grant amount so that the final distribution of matching and cash grants are more or less identical, even if single firms submit very different requests for cash grants and matching grants.
Implementation
The Maison de l'Entreprise du Burkina Faso (MEBF) is the project implementation unit (PIU0 that represents the government of Burkina Faso. The MEBF will perform the first pre-selection of applicants using a set of eligibility criteria, mainly the cost and relevance of projects proposed as well as the experience, commitment and interest to both matching and cash grants demonstrated by each applicant. Three rounds of periodic surveys, one before the intervention and two after, will collect data on the recipients of cash and matching grants and the control group.
Research team
Two field coordinators based in Ouagadougou represent the research team and work with the MEBF to implement the IE as per the designed.
University of Passau
Prof. Dr. Michael Grimm, Principal Investigator; Sidiki Soubeiga (PhD Candidate and DAAD scholarship holder), Co-investigator. World Bank Martin Norman, Task Team Leader of the Bagre Growth Pole Project; Michael Weber, Task Team Leader of the Impact Evaluation and Co-TTL of the Project; Felipe Dunsch, Impact Evaluation Coordinator; Sekou Kone, Field Coordinator; Aziz Dao, Field Coordinator.
Funding
The World Bank funds the Bagré Growth Pole Project as well as the Impact Evaluation.
References
The World Bank, The Jobs Agenda in Burkina Faso, Jobs Diagnostic, Workers and Jobs: Improving human capital for better labor market outcomes, For Review, 31, 2017.
| | |
| --- | --- |
| Principal Investigator(s) at the University | Prof. Dr. Michael Grimm (Lehrstuhl für Development Economics) |
| Project period | 01.01.2018 - 01.12.2020 |
| Themenfelder | Wirtschafts- und Sozialpolitik, Wirtschaftswissenschaften, Wirtschaftswissenschaften, Agrarökonomie und -soziologie |