The Management of the Faculty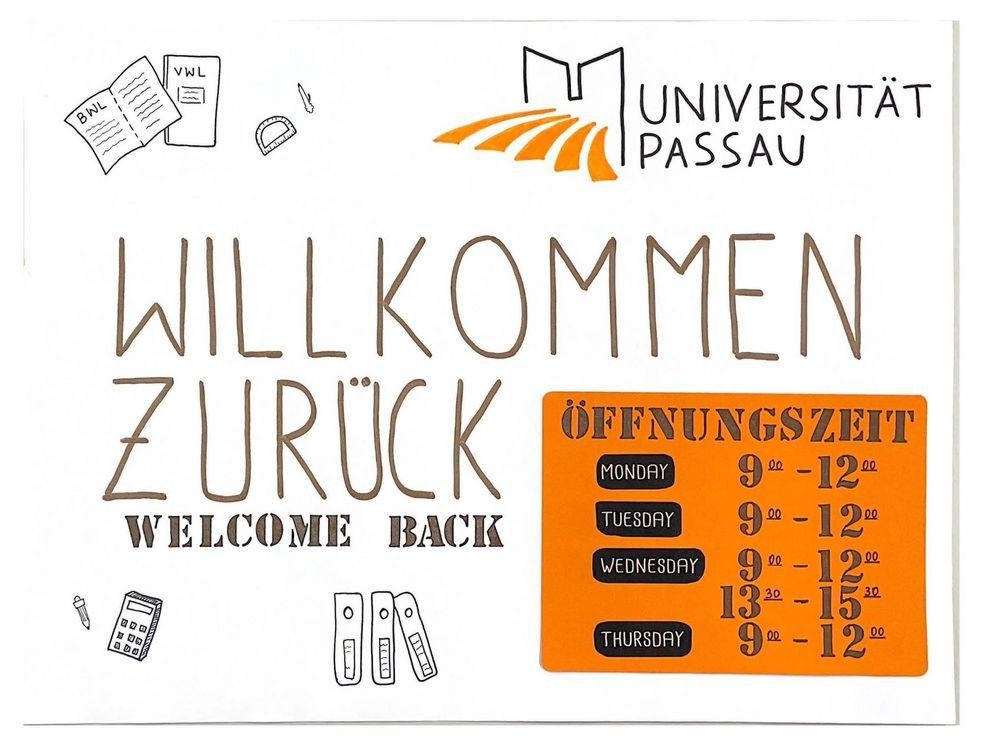 If you have any requests, feel free to write an email to dekanat.wiwi@uni-passau.de. For doctoral concerns, please direct your email to promotion.wiwi@uni-passau.de

Mask obligation: In buildings and closed rooms, the obligation to wear a medical face mask ("surgical mask") still applies. At your fixed sitting, standing or working place, the mask can be removed as long as a minimum distance of 1.5 m to other persons is reliably maintained. In addition, the general rules, instructions and recommendations for hygiene and infection control (e.g., sufficient ventilation, "AHA rules") continue to apply.