The Faculty of Economic Sciences offers the possibility to obtain the academic degree of Doctor of economics (Dr. rer. pol.).
The Board of Examiners for Doctoral Awards of the School of Business, Economics and Information Systems is responsible for the formal admission as a doctoral student as well as for the implementation of the doctoral procedure.
Young researchers and scholars can apply for financial support for
the publication of dissertations (and postdoctoral theses) and
the realization of meeting and conference travels
The guidelines can be found on the pages of the Finance Department (German). An overview with funding opportunities can also be found on the page about the promotion of early career researchers.
The Graduate Center is open to all young researchers at the university. It supports them, among other things, by offering information, advice and events as well as financial support programs.
The Graduate Center also offers events every semester for doctoral students and those interested in doctoral studies. The range of events (German) supports you in the successful completion of your research project as well as in your personal development and promotes your professional success in academia or in the non-university sector.
For doctoral procedures according to the Subject-Specific Doctoral Degree Regulation (FPromO) in connection with the General Doctoral Degree Regulation (APromO), according to § 6 Abs. 2 FPromO at least two public scientific lectures have to be held until the admission to the doctoral examination and have to be proven at the registration for the doctoral examination by means of a confirmation of the performance of the lecture signed by the supervisor.
Important note: Only doctoral students who complete their doctorate according to the old doctoral regulations can present in the doctoral colloquium of the faculty.
Summer term 2022
Date/
Time
Name
Topic
Supervision by
18/05/2022
3pm
Eileen Dauti
Professor Dirk Totzek (MIM)
3:45pm
Johanna Zimmermann
Professor Jan H. Schumann (MIM)
4:30pm
Matthias Schinnen
Professor Robert Obermaier (AFT)
29/06/2022
5:15pm
Aleksandra Dzepina
Professor Franz Lehner (WINF)
27/07/2022
3:00pm
Susanne Keller
Professor Sebastian Krautheim (ECON)
3:45pm
Geske Rolvering
Professor Stefan Bauernschuster (ECON)
4:30pm
Muqeet Ghaffar
Professor Thomas Widjaja (WINF)
The presentations will take place in room 301 WiWi.
If you have any questions or uncertainties, please contact: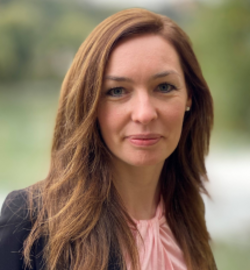 Olga Schlick
Room WIWI 109
Innstraße 27
Phone: +49(0)851/509-4404
Fax: +49(0)851/509-37 4404
Office hours: currently by appointment