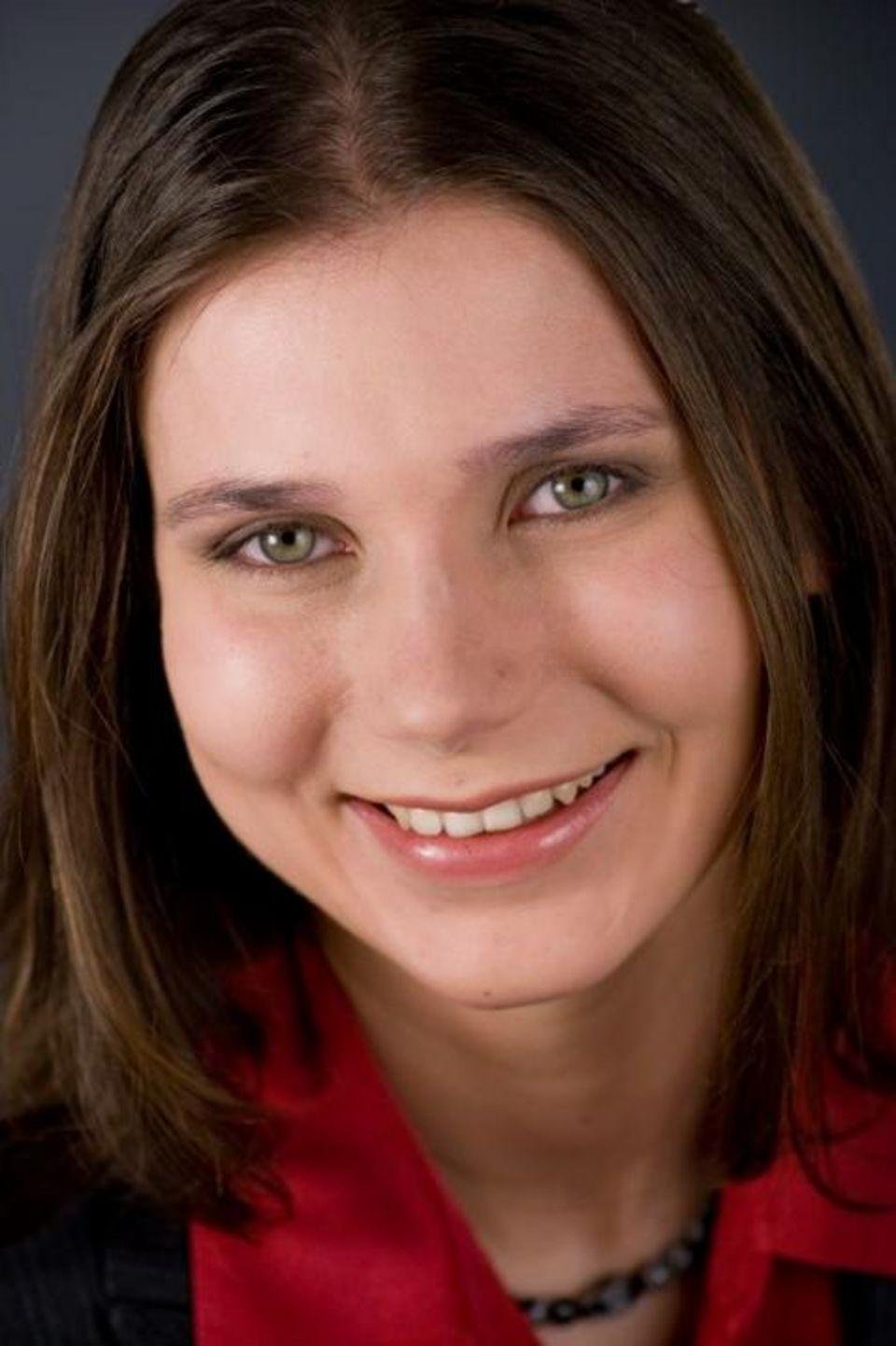 (HK 12) Room 118
Dr.-Hans-Kapfinger-Straße 12
94032 Passau
Tel.: +49 851 509-2520
Email: Prof. Dr. Alena Otto
Office hours: by appointment
Alena Otto holds the Chair of Management Science/Operations and Supply Chain Management at the University of Passau.

Alena Otto's research interests focus on operations management in companies that are undergoing digital transformation. The advent of new technologies and a growing sophistication in customer demands have significantly increased the complexity of production and logistical processes. This may, for instance, involve connecting robots, machines and humans in a network, to allow them to closely interact with each other and at least partially adjust their actions in real time. Alena Otto elaborates suitable data-driven operations-planning and optimisation approaches. Her research is interdisciplinary, carried out in cooperation with experts in engineering and data analytics.

Alena Otto has authored numerous publications, which have been published in renowned, highly-ranked academic journals. She is an associate editor for OMEGA – The International Journal of Management Science and regularly organises streams and sessions at prominent international conferences in operations research. For her research, she has received a number of prestigious academic and business awards.

Professor Otto gained her postdoctoral Habilitation qualification at the University of Siegen, where she previously worked as a postdoctoral fellow and managed the Chair of Business Administration/Quantitative Planning in an interim professor capacity. Alena Otto obtained her doctorate in Management Science with highest honours at the University of Jena. Before starting her doctoral studies, she spent several years in strategic consultancy working on different projects in the Ukraine, Germany and Russia. She received her master's degree in economics at the EERC in Kyiv (Ukraine) and her bachelor's degree in economics at the Belarusian State University in Minsk (Belarus), focusing on quantitative methods during her studies.

Alena Otto comes from Belarus, and is married with two children.
| Date | Milestones |
| --- | --- |
| From Oct. 2019 | Professor of the Chair of Management Science/Operations and Supply Chain Management at the University of Passau |
| Jan. 2019 | Postdoctoral Habilitation qualification at the University of Siegen |
| Jul. 2019 - Aug. 2019 | Visiting scholar at the France-Merrick Chair in Management, University of Maryland, USA |
| May 2019 - Jun. 2019 | Visiting scholar at the Canada Excellence Research Chair in Data Science for Real-Time Decision-Making, University of Montréal, Canada |
| Oct. 2016 | Visiting scholar at the ISAE-SUPAERO, University of Toulouse, France |
| Oct. 2014 - Mar. 2015 | Interim Full Professor (W3) of the Chair of Business Administration / Quantitative Planning at the University of Siegen |
| May 2014 | Visiting scholar at the Chair of Industrial Optimization, University of Jyväskylä, Finland |
| Oct. 2012 - Sep. 2019 | Postdoctoral Research Associate at the Chair of Management Information Science at the University of Siegen |
| Jun. 2012 | Doctorate (Dr. rer. pol., summa cum laude) awarded at the Friedrich Schiller University of Jena |
| Apr. 2009 - Mar. 2012 | Graduate student at the Graduate School "Human Behavior in Social and Economic Change", Friedrich Schiller University of Jena |
Scholarships and Awards
Open access for
Otto, A., Agatz, N., Campbell, J., Golden, B., and Pesch, E. (2018). Optimization approaches for civil applications of unmanned aerial vehicles (UAVs), or drones: A survey. Networks. DOI
One-month open access as "The Article of the Month" for
Battini, D., Calzavara, M., Otto, A., and Sgarbossa, F. (2017). Preventing ergonomic risks with integrated planning on assembly line bal-ancing and parts feeding. International Journal of Production Research, 55, 7452–7472. DOI
Nomination for the VHB Best Paper Award by the Scientific Committee for Operations Research of the VHB e.V. of
Otto, A., Li, X., and Pesch, E. (2017). Two-way bounded dynamic program-ming approach for operations planning in transshipment yards. Transportation Science, 51, 325–342. DOI
"Best Reviewer for 2017" of OMEGA – The International Journal of Management Science
Research travel scholarship of the Economics Department (Fakultät III) of the University of Siegen
Dissertation award of the Operations Research Society (GOR e.V.)
Optware Research Award of the "Initiative Wissenschaft und Automobilindustrie" (IWA e.V.)
Dissertation award of the Economics Department, Friedrich Schiller University of Jena
Scholarship of the Graduate Academy of the Friedrich Schiller University of Jena
ProChance scholarship of the Friedrich Schiller University of Jena
Scholarship from the Federal Programme "ProExzellenz" of the Free State of Thuringia
Scholarship of the Swedish International Development Cooperation Agency und the Norwegian Ministry of Foreign Affairs
Schwerdfeger, S., Otto, A., and Boysen, N. (2021). Rail platooning: Scheduling trains along a rail corridor with rapid-shunting facilities. European Journal of Operational Research, 294, 760-778.
(VHB-Jourqual 3: A)
Otto, A., and Li, X. (2020). Product sequencing in multiple-piece-flow assembly lines. Omega, 91. DOI
(VHB-Jourqual 3: B)
Otto, A., and Pesch, E. (2019). The train-to-yard assignment problem. OR Spectrum, 41, 549–580. DOI
(VHB-Jourqual 3: A)
Li, X., Otto, A., and Pesch, E. (2019). Solving the single crane scheduling problem at rail transshipment yards. Discrete Applied Mathematics, 264, 134–147. DOI
(VHB-Jourqual 3: A)
Otto, A., Li, X., and Pesch, E. (2018). Scheduling products at paced assembly lines with a multiple-piece flow. Proceedings of the 12th International Conference on Practice and Theory of Automated Timetabling (PATAT-2018), 409–412.
Otto, A., Agatz, N., Campbell, J., Golden, B., and Pesch, E. (2018). Optimization approaches for civil applications of unmanned aerial vehicles (UAVs), or drones: A survey. Networks, 72, 411–458. DOI
Otto, A., Poikonen, S., and Golden, B. (2018). Planning deliveries in disaster relief by truck and drone. Book of Extended Abstracts. Seventh International Workshop on Freight Transportation and Logistics (Odysseus 2018), June 3-8, Cagliari, Sardinia – Italy.
Battaïa, O., Otto, A., Sgarbossa, F., and Pesch, E. (2018). Future trends in management and operation of assembly systems: from customized assembly systems to cyber-physical systems. Omega, 78, 1–5. DOI
(VHB-Jourqual 3: B)
Jaehn, F., Otto, A., and Seifried, K. (2018). Shunting operations at flat yards: Retrieving freight railcars from storage tracks. OR Spectrum, 40, 367–393. DOI
(VHB-Jourqual 3: A)
Otto, A., Boysen, N., Scholl, A., and Walter, R. (2017). Ergonomic workplace design in the fast pick area. OR Spectrum, 39, 945–975. DOI
(VHB-Jourqual 3: A)
Battini, D., Calzavara, M., Otto, A., and Sgarbossa, F. (2017). Preventing ergonomic risks with integrated planning on assembly line balancing and parts feeding. International Journal of Production Research, 55, 7452–7472. DOI
(VHB-Jourqual 3: B)
Otto, A., and Battaïa, O. (2017). Reducing physical ergonomic risks at assembly lines by line balancing and job rotation: A survey. Computers & Industrial Engineering, 111, 467–480. DOI
(VHB-Jourqual 3: B)
Otto, A., and Pesch, E. (2017). Operation of shunting yards: Train-to-yard assignment problem. Journal of Business Economics, 87, 465–486. DOI
(VHB-Jourqual 3: B)
Otto, A., Li, X., and Pesch, E. (2017). Container transshipment at rail yards: A two-way bounded dynamic programming approach. Proceedings of the 11th International Conference on Practice and Theory of Automated Timetabling (PATAT-2016), 537–540. Udine, Italy, August 23–26, 2016.
Battini, D., Calzavara, M., Otto, A., and Sgarbossa, F. (2016). The integrated assembly line balancing and parts feeding problem with ergonomic considerations. IFAC-PapersOnline, 49, 191–196. DOI
Otto, A., Li, X., and Pesch, E. (2016). Two-way bounded dynamic programming approach for operations planning in transshipment yards. Transportation Science, 51, 325–342. DOI
(VHB-Jourqual 3: A)
Otto, A., and Otto, C. (2015). Datengewinnung als Forschungsthema im Operations Research. OR News, 54.
Otto, C., and Otto, A. (2014). Extending assembly line balancing problem by incorporating learning effects. International Journal of Production Research, 52, 7193–7208. DOI
(VHB-Jourqual 3: B)
Otto, C., and Otto, A. (2014). Multiple-source learning precedence graph concept for the automotive industry. European Journal of Operational Research, 234, 253–265. DOI
(VHB-Jourqual 3: A)
Otto, C., and Otto, A. (2014). How to design effective priority rules: Example of simple assembly line balancing. Computers & Industrial Engineering, 69, 43–52. DOI
(VHB-Jourqual 3: B)
Otto, A. (2014). Minimizing Risks for Health at Assembly Lines. In: Huisman, D., Louwerse, I. and Wagelmans A. (Eds.) Operations Research Proceedings 2013. Springer: Berlin.
Otto, A., Otto, C., and Scholl, A. (2013). Systematic data generation and test design for solution algorithms on the example of SALBPGen for assembly line balancing. European Journal of Operational Research, 228, 33–45. DOI
(VHB-Jourqual 3: A)
Otto, A. (2013). Fit statt krank am Fließband! OR News, 49.
Otto, A., and Scholl, A. (2012). Reducing ergonomic risks by job rotation scheduling. OR Spectrum, 35, 711–733. DOI
(VHB-Jourqual 3: A)
Otto, A. (2012). Improving ergonomics by OR methods applied in the planning process: The example of the automobile industry. Working Papers in Supply Chain Management, Friedrich-Schiller-Universität Jena.
Otto, A. (2012). Applications of Operational Research methods for ergonomic design of working places at assembly lines. Pro BUSINESS: Berlin.
Otto, A., and Scholl, A. (2011). Incorporating ergonomic risks into assembly line balancing. European Journal of Operational Research, 212, 277–286. DOI
(VHB-Jourqual 3: A)