The Honours Degree in Digital Technology and Entrepreneurship offers the unique opportunity to carry out your (digital) business idea. In six modules, chairs of all faculties, as well as practitioners, will guide you through the implementation of your business idea.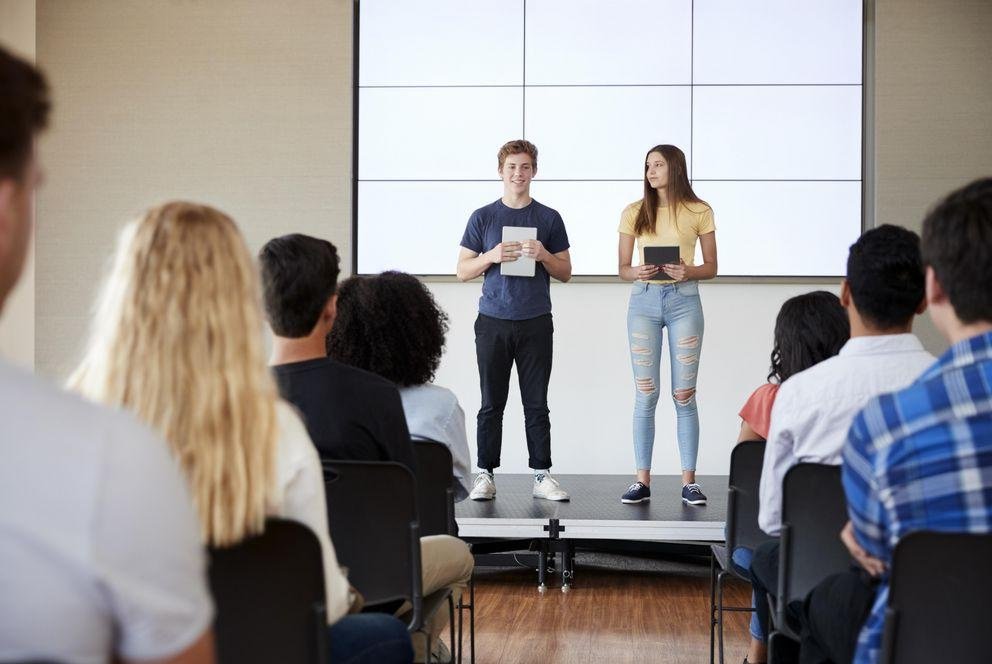 Dear Start-Up Community,
This year's 'Honours Degree in Digital Technology and Entrepreneurship' is coming to an end. We look back on a challenging but very successful journey together with our teams. The 2021 cohort spent almost one year developing their business ideas, starting with a rough idea in the beginning, which now translated into sophisticated and convincing business plans. We are especially proud of how— despite the challenging circumstances of the pandemic—the teams have managed to come up with such great and diverse ideas, particularly combining the themes of digitality and social entrepreneurship. Now, we are thrilled that our teams will present their business ideas at a final pitch event to a jury of potential investors on October 29 and are very much looking forward to it.
If you want to take a look at this year's teams and ideas, feel free to visit our website: Current Cohort
Can you envision starting your own business? Do you dream of developing solutions with great societal, environmental and/or economic impact, as for example reducing carbon emissions, developing sustainable products or services or addressing important customer needs? And do you want to employ digital technologies?
Then apply for the Honours Degree in Digital Technology and Entrepreneurship. We encourage every student and student team with a business idea that they would like to pursue to do so. The problem you want to address can be as diverse as "health" and "high returns of online-shopping". Your solution could be a mobile application, a web platform or any form of smart device or can be supported by these technologies.
The programme has an interdisciplinary character and enables you to develop legal, psychological, economic, social, sustainable, intercultural and IT skills. This approach allows your startup to progress more quickly because technological and legal questions like, e.g. data protection or data security of immaterial goods are taken into account from the beginning. The programme brings together students from all faculties, which will create synergies and promote effective learning.