Dean Professor Jan H. Schumann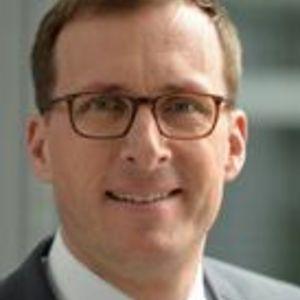 Those who are themselves excellent in their field can also pass on outstanding knowledge."
We provide our students with competencies that enable them to act proactively, with a long-term perspective and responsibly in diverse, complex and dynamic situations.
We achieve this because research strength is central to us and we also see excellent research as the basis for the quality of our teaching. Those who are themselves excellent in their field can also pass on outstanding knowledge. Our teaching program thus optimally prepares students for their professional life on the one hand, and guarantees that high-ranking researchers emerge from our faculty on the other.
Internationality in research projects and in the teaching program goes hand in hand with this and prepares in a special way for an international career in science and/or practice.

Vice Dean Professor Stefan Bauernschuster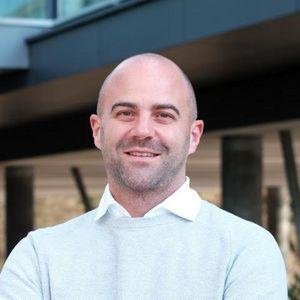 We regularly contribute to the public debate with our research"
As vice dean and Chair of Board of Examiners for Doctoral Awards, I am particularly concerned about research and the promotion of young scientists.
We present our research at international conferences and workshops and publish in high-ranking journals. In our own research seminars, guest scientists regularly present their current research projects. In this way, we continue to expand our international network and, in particular, integrate our young researchers into the scientific community. In particular, our DFG Research Training Group "Digital Platform Ecosystems" and our integration into the Bavarian Graduate Program in Economics (BGPE) train our young researchers at an internationally competitive level.
We regularly contribute to the public debate with our socially and politically relevant research. We do this in particular by explicitly communicating our research results to a non-specialist audience. The University of Passau's digital research magazine plays a central role in this, along with press releases and posts on social media such as Twitter.
Last but not least, we want our students to benefit from these research activities by incorporating our current research results into our lectures and seminars. In this way, we ensure that our teaching reflects current developments in our subject and that our students receive up-to-date training.

Manuela Fritz, research assistant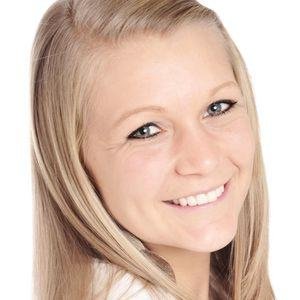 The WiWi faculty is characterized by a cosmopolitan working atmosphere"
The School of Business, Economics and Information Systems at the University of Passau is characterized not only by excellent teaching and research, but also by a cosmopolitan and inspiring working atmosphere.
For us, who know this faculty from the student perspective as well as from the perspective of the academic staff, this faculty is a place of self-realization and development, but also of collaboration and sense of community - across all status groups.
The international orientation of the faculty, which is still quite young, was a decisive factor in the decision to pursue a doctorate at this faculty. The international networking and orientation of the research also enable already junior male and female scientists to position themselves on the international frontier.
From the perspective of the women's representative, I would like to highlight in particular the support opportunities for both female students and junior researchers. With special programs, such as the MINT scholarship, especially young women are inspired and encouraged to pursue a scientific career, thus supporting gender equality at the faculty.

Dean of Studies Professor Sebastian Krautheim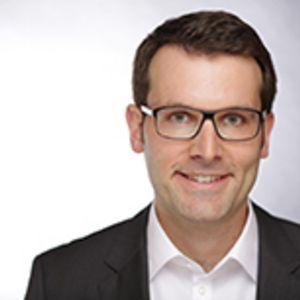 Our offer: top quality teaching in breadth and depth"
The strength of both the degree programs and the chairs and teaching units of the School of Business, Economics and Information Systems is that they are not specialized in narrowly defined (fashionable) topics, but cover the fields of Business Administrations, Economics and Information Systems in a solid breadth.
In addition, the high academic quality of the faculty's teaching staff means that the various areas can also be offered in a qualitative depth that is anything but self-evident for a faculty of this size. Thus, we offer our students an excellent basic education in combination with a variety of specialization options at an outstanding level.

Anja Schwendner, secretary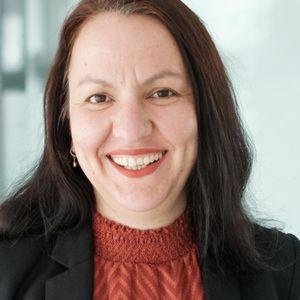 The atmosphere at the faculty is inspiring for everyone. We all see ourselves as a team here"
Working at the WiWi Faculty means one thing above all: feeling comfortable. The trusting and always friendly cooperation with professors, research assistants and doctoral students, student assistants and administrative staff creates a pleasant working atmosphere.
Here, everyone always has an open ear, is available with advice and assistance, and provides support where it is needed.
The atmosphere of internationality and science that can be felt everywhere in the faculty is inspiring for everyone. It is also nice that direct contact with the students is never lost.
We all see ourselves as a team here - whether secretary, professor, student assistant, doctoral student, officer, cleaner. Everyone learns from each other and tries to contribute as much as possible so that the school can continue to look to the future with success.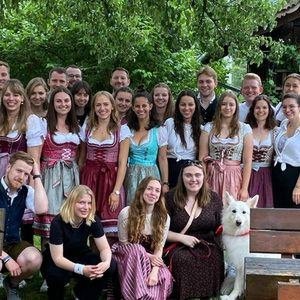 What makes us unique is the constant exchange with lecturers."
Our school is a young and dynamic school as it is constantly evolving. We are central to the campus and deal with current issues in teaching and research.
What makes us unique in any case is the exchange with lecturers. Not only exercise instructors and tutors have an open ear for us, but also the professors. In addition, there is the excellent teaching. This is also varied, since not only pure lectures are held, but there are often guest lectures, workshops and interesting seminars. In this way, you also get a good insight into how what you have learned looks in practice and some have found their jobs as a result.
Furthermore, you get good support on the topic of founding a company (essential for WiWis - you are not a real WiWi if you do not have a startup idea every week!) Many chairs participate in PATEC and make great implementations possible.